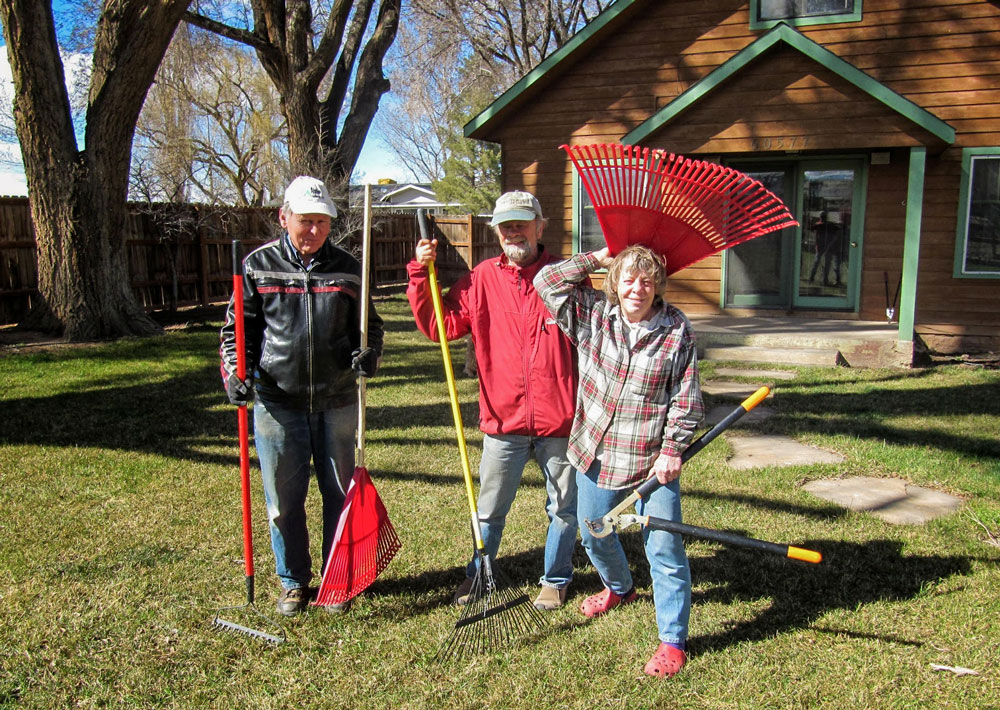 Home related Services
We all know how demanding a home can be. Between cleaning, ironing, cooking, taking care of children and pets, and working, juggling everything can get exhausting really fast.
But we also all have a particular skill. Some people enjoy cleaning, others are masters at ironing, and some love waking up early in the morning to take their dog for a long walk. Some people love gardening and others are good with fixing things. What if we all pooled our talents and helped each other while earning services for ourselves?
Sues's Story
"A few years ago, Sue became seriously ill and struggled with her illness and chronic fatigue, which left her unable to work. After hearing her story, her counselor at Region 10 suggested Sue get involved with Time Bank of the Rockies.
Thanks to the Time Bank's relationship with Region 10, Sue was referred to numerous Time Bank members to receive services — all based on hours of exchange, rather than money—with local healers in various alternative modalities she gained some relief, services which she otherwise would not have been able to afford. Other Time Bank members helped her move into a new place, shop for groceries, pick up and deliver library materials for her and perform other body work on her. These exchanges, and the network of support that came with them, seem to have brought her some relief. Like many of us who find ourselves isolated by a society which places an unhealthy value on individual effort, Sue quickly recognized the benefits of creative, shared solutions such as Time Banking. 'I never realized the wealth of resources within my own community.'"
— Sue A.